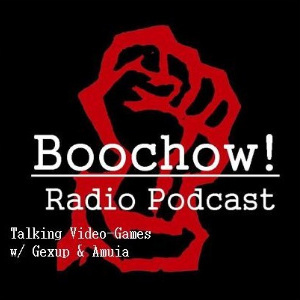 Download MP3
In this classic episode of the Boochow Radio Podcast, we unfortunately don't have a special guest, but Amuia and Gexup willing to pull of an episode together. They go through the news, Games They're Playing, and Video Game Releases of the Month.
On this episodes' Video Game Topic of The Day, Gexup and Amuia rants about Sports Games and they both debate whether or not they serve no purpose to gaming except for just simulating actual sport. If you really want to know why Gexup disposes sports games, you should see this episode on why he still hates the genre.
And in our Drop the Controls segment, Gexup and Amuia discusses about pre-E3 2010 and make predictions on these upcoming games in this expo.